uvex silv-Air c 3220 FFP2 Faltmaske
FFP2 Faltmaske mit Carbon in praktischer Einzelverpackung - ideal zum Mitnehmen. Durch die Dichtlippe im Nasenbereich und das durchlaufende Kopfband sitzt die Maske perfekt und bietet hervorragenden Schutz bei gutem Tragekomfort.
Partikelfiltrierende Faltmaske mit Ausatemventil
Schutzstufe FFP2
Weiche Materialkanten für mehr Tragekomfort
Unkomplizierte Handhabung bei hohem Tragekomfort durch das justierbare Kopfband
Die Masken sind einzeln verpackt
Dichtlippe im Nasenbereich für hohen Tragekomfort und zuverlässigen Dichtsitz
Zusätzlicher Aktivkohlefilter gegen Gerüche, Gase und Dämpfe unter Grenzwert
Ausatemventil zur Verringerung des Ausatemwiderstandes und zur Reduzierung von Hitze und Feuchtigkeit unter der Maske
Eingearbeiteter, flexibel anpassbarer Nasenclip
Kompatibilität mit uvex Schutzbrillen
Maske erfüllt die Anforderungen gegen hohe Staubbelastung (D-Kennzeichnung, Dolomitstaubprüfung)
Specifications uvex silv-Air c 3220 FFP2 Faltmaske (8733220)
| | |
| --- | --- |
| Product family | c Range |
| Version | folding mask, with carbon layer, with valve |
| Standards | DIN EN 149 |
| Additional information (DIN EN 149) | FFP2, NR – not reusable/for single use, D – successful dolomite dust storage test |
| Colour | Silver |
| Use | construction and related industries: cement work, plastering, tiling, roofing, construction and related industries – roof insulation: glass and mineral fibres, construction and related industries – masonry: cutting, drilling, demolition, construction and related industries – putty/filler: sanding, disposal/cleaning: sweeping of floors, wood working: sanding/brushing off colour, wood working – soft wood: grinding and cutting |
| Technologies | 360° exhalation valve, carbon inside, packed individually, D marked, comfort sealing lip around the nose, comfort nose clip |
Purchase product
Interested in this product? Then click here to display it in our online shop:
Questions about the product?
Please contact our qualified service experts, we are happy to provide further assistance.
UVEX ARBEITSSCHUTZ GMBH
Würzburger Straße 181 - 189
90766 Fürth
Germany
Telephone: +49 800 66 44 893
Fax: +49 800 66 44 894
Respiratory Expert System
The shortest way to the perfect respiratory protection mask.
Technologies

360° exhalation valve
The valve provides a noticeable reduction in exhalation resistance and reduces heat and moisture in the mask.

carbon inside
An active carbon layer, which is additionally incorporated into the filter material, reduces unpleasant odours.

packed individually
The masks are individually packaged and satisfy the very highest standards of hygiene.

D marked
The mask has been subjected to the dolomite dust test and offers the best breathability, even with heavy dust and under prolonged use.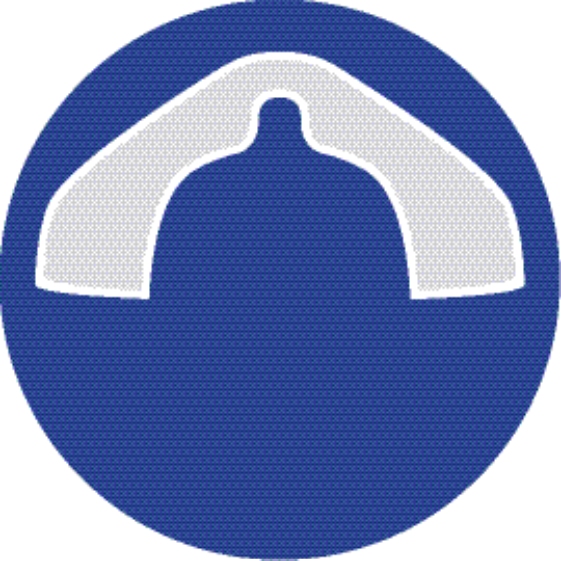 comfort sealing lip around the nose
The soft sealing lip in the nose area provides for a secure, pressure-free fitting.

comfort nose clip
The mask is equipped with a high-quality nose clip and can therefore be individually adjusted.