Sustainability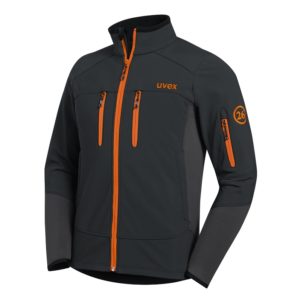 As a family-run company, we take a long-term view and the issue of sustainability is always, has always been and will always be a high priority for us. Products which touch the skin, such as fabrics, must fulfil extremely stringent criteria which not only exceed EU directives, but set new standards in environmental friendliness. The fundamental principle behind sustainability is to add value throughout the supply chain. Consequently, commitment to sustainability is playing an ever greater role in product development, in particular. Collection 26 was developed on the basis of these requirements. The main components of the models comprise materials made of recycled polyester and organic cotton, supplemented by parts made from recycled polyester.
Recycled polyester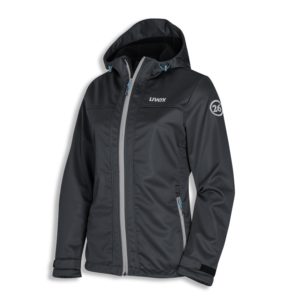 Polyester is a synthetic material originating from crude oil and is essential for many of the properties of uvex clothing. Using recycled polyester not only preserves oil reserves, but also reduces waste. Depending on the model, approximately 20 to 25 bottles are required for one coat. Reprocessing PET bottles has advanced at a high level over the past few years so high-quality recycled yarns and materials can be produced. Owing to this development, the new Collection 26 range is able to use functional materials made from recycled polyester, which have outstanding attributes, easy-care properties and ensure exceptional wearer comfort. By using the highest quality recycled fibres, the products' thread quality, grip, colourability and colour sheen are no different to those found in oil-based polyester. Many manufacturers are taking a more comprehensive view of sustainability and are attuning their entire work processes accordingly. The softshell material used is produced in a way that conserves resources: alongside the use of polyester fibres from PET bottles, the use of local raw materials further reduces energy consumption by ensuring short transportation distances. Electricity requirements are completely fulfilled through the generation of solar energy, which means the manufacturing process is self-sufficient with regard to energy. In future, recycling second hand clothing will increasingly become an issue for us to tackle. We are already ensuring today that products are pure to establish a basis for further development.
Cotton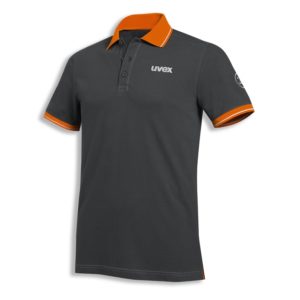 Cotton continues to be the most popular material among consumers. It is one of the most frequently traded agricultural raw materials in the world. Many plant varieties require intensive watering as well as the use of pesticides and chemical fertilisers. As opposed to traditional cotton, organically produced cotton mostly uses old varieties of plant. Alternating the types of plant that are farmed improves soil fertility and water consumption must also be reduced. Chemical pesticides are not used in the farming of organic cotton.The polo shirts in Collection 26 are also made in accordance with the Global Organic Textile Standard (GOTS). At least 95% of the cotton used is produced under controlled organic conditions. The range fulfils the requirements set by the standard. In addition, the supply chain is tracked and documented as required for the OE 100 (Organic Exchange 100 Standard).
GOTS (Global Organic Textile Standard)
GOTS is a recognised label in all key markets. The underlying standard includes globally recognised guidelines for the sustainable manufacture of textiles. This covers the entire chain, from the extraction of raw materials and environmentally and socially sustainable production to labelling. The ecological guidelines not only relate to manufacturing, but also require all staff involved in the production chain to develop processes for reducing waste and disposing of it in a sustainable way. Social responsibility is also important: the social criteria set in the norm of the International Labour Organisation (ILO) must be satisfied. In order to bear the GOTS "organic" label, at least 95% of the material used in the garment must be produced from certified organic cotton fibres.
Textile Exchange / Organic Exchange 100 Standard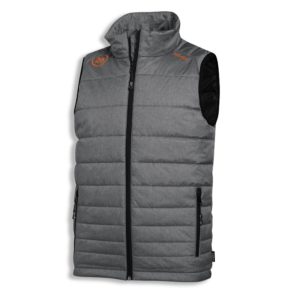 The Organic Exchange 100 Standard is a voluntary standard for tracking and documenting the procurement, processing and application of certified organic cotton fibres. At least 95% of the cotton used must have been produced under controlled organic conditions for a product to be endorsed with this label.
Conclusion:
At present, products that use organic cotton and recycled polyester are still considered niche.
uvex intends to set a pioneering example in the field of industrial health and safety with its Collection 26.