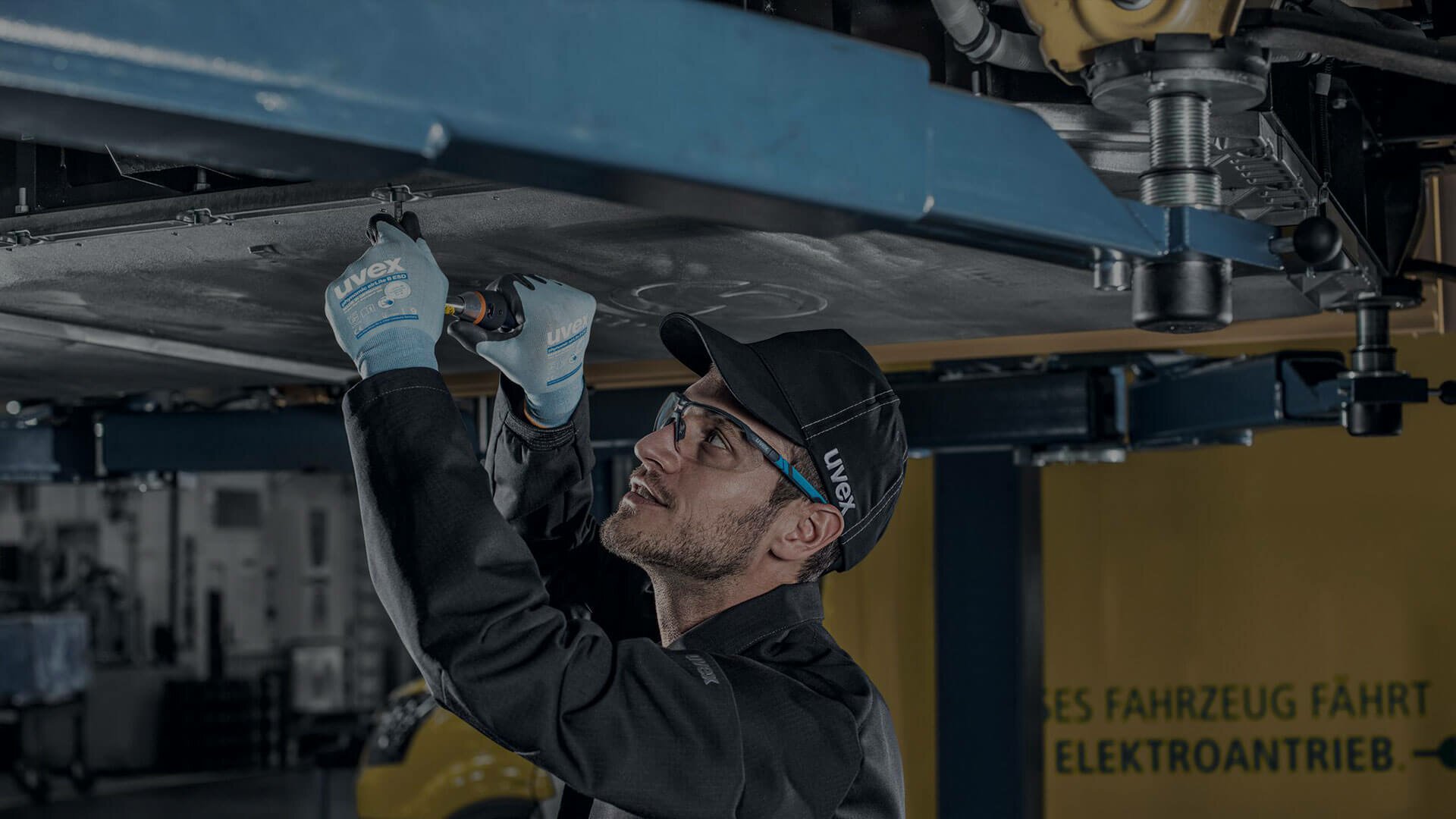 protecting people
uvex occupational safety equipment for sales and services
When it comes to after sales in the automotive sector, the focus is on the external perception of your company. Irrespective of the sales channels, it is important that representatives of your brand are part of the corporate design, but at the same time it is crucial that your joy in your work can clearly be seen and is not restricted by protective equipment.
Your sales rooms, workshops and the street itself are all places for meeting your customers. Sometimes it is necessary to protect people against corrosive liquids, short circuit electric arcs or even other people in the show room or street traffic. uvex products guarantee to be noticed and seen in all these scenarios, while workers are also protected from a wide variety of risks.
Product concepts made by uvex
Full range of PPE to equip workers from head to toe
Corporate design solutions (workwear/spectacles/shoes etc.)
Innovative products
Compatible product systems
uvex is an experienced partner in the automotive industry
We have years of experience as a premium partner in the automotive sector
Laboratory support (Chemical Expert System – CES)
Technical on-site support (e.g. workplace inspections)
Arrange a consultation with our uvex automotive experts
Are you interested in our uvex automotive equipment and would like to discuss questions and possible conditions? Our uvex automotive experts will be happy to help. Submit a request via our online contact form and we will send you more information.
Education and training on PPE and occupational safety at the uvex academy
With uvex, you can keep your occupational safety expertise up to date and collect VDSI (German Association for Safety, Health and Environmental Protection at Work) or VÖSI (Association of Austrian Safety Engineers) points. Take advantage of our individual seminars or arrange exclusive company seminars – at our headquarters in Fürth, Germany or at your own business site.
Avoiding slips, trips and falls
What are the consequences of STF (slip, trip and fall) accidents and how can they be avoided?