uvex size advisor for iPhone and iPad
Finding safety shoes in the right size can be tricky – as it can vary tremendously between different vendors. This iPhone and iPad app let's you take a picture of your feet – and after some algorithm magic, it recommends uvex safety shoes in exactly the size and width that fits best for you!
Available in English or German
uvex lens tinting app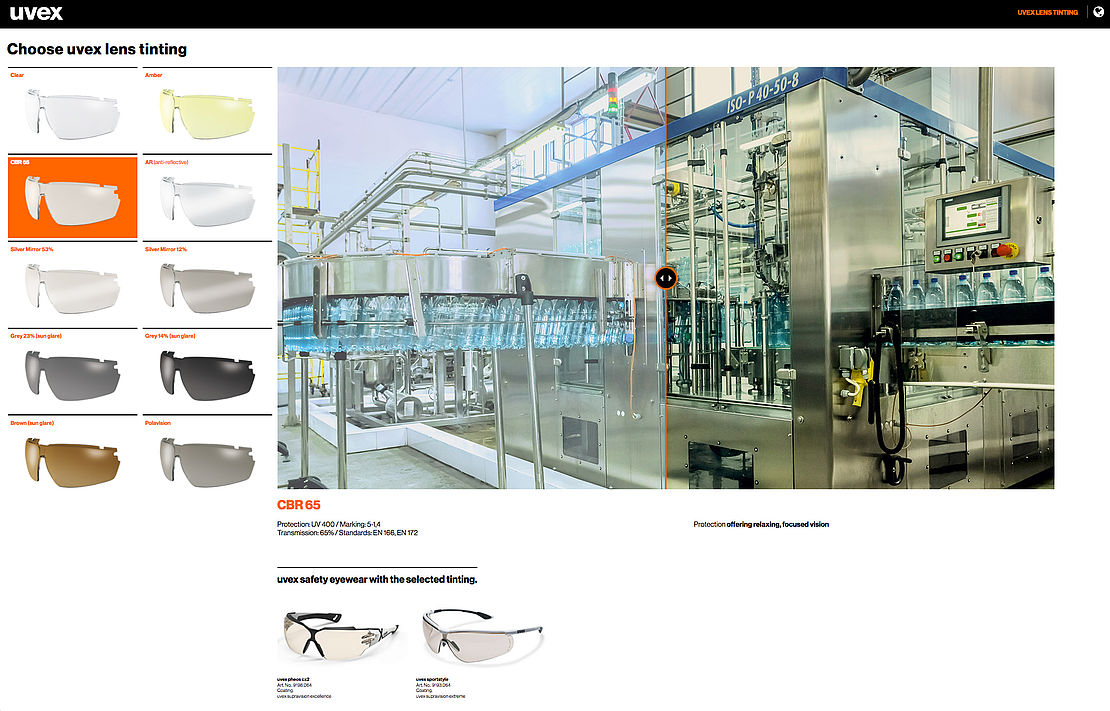 Get to know the range of uvex prescription safety eyewear and their numerous applications.
How do the different coatings that are available improve the viewing experience? Which lens materials do uvex offer for prescription safety spectacles? How are lenses tested for robustness using the ballistics test? How do the different varifocal lenses work? The uvex RX web app clearly shows the various possibilities of lens equipment for different requirements. This makes it easier to choose the prescription safety eyewear that best suit your needs.