uvex add-on: Your comfort and customisation construction kit
To make sure that our protective clothing and workwear fit your needs perfectly, with uvex add-on we give you the option to customise items of clothing with your own logos and emblems, or add additional features.
Detailed information about uvex add-on can be found on the individual product pages.
Emblem service
Would you like your logo on the chest pocket, a large emblem on the back, or your brand name on the front of a pair of dungarees? We can add your logo to clothing, faithfully reproduced according to your specifications. We are also happy to use existing emblems as templates. Various application methods can be used, for example embroidered emblems, patches, transfer printing, screen printing or direct embroidery onto the item. Our specialist advisers will help you choose the appropriate method, and even in the preliminary stages our quality control will ensure that logo sizes, application method and item of clothing all match.
Methods: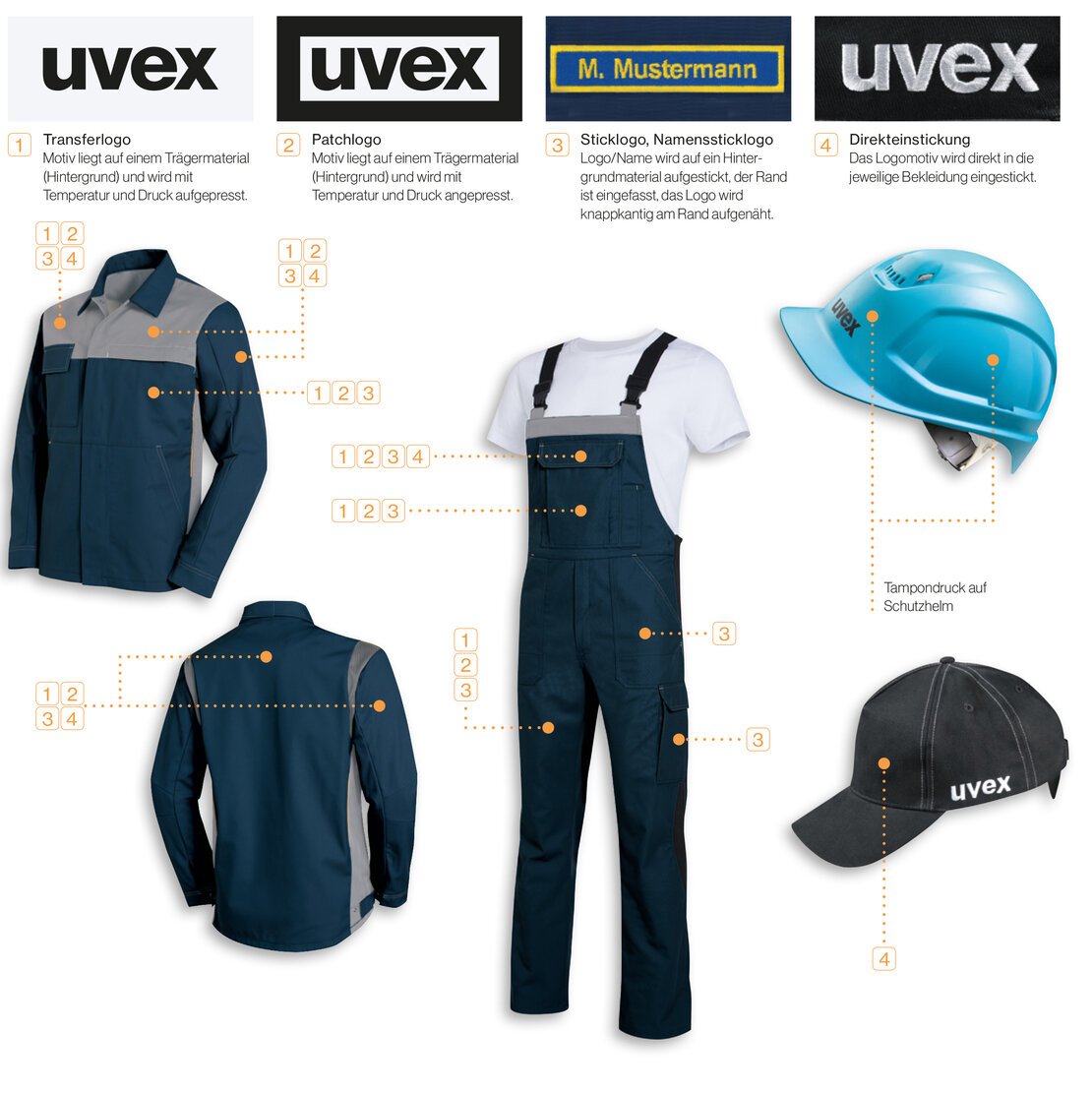 Additional protective features
We can add more safety and visibility to selected workwear trousers and jackets in the form of kneepads or warning stripes, tailored to your individual needs. Please note that workwear enhanced in this way is not certified protective clothing.
Protective feature overview (click to enlarge):
Individualised fit
Shortening is no problem – for example, if leg lengths don't quite meet your requirements. We can turn a long pair of trousers into Bermuda shorts in a flash. We're also happy to shorten hems. You employees will feel protected!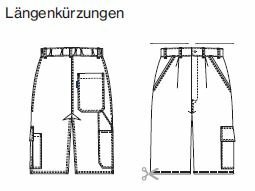 Any questions? Contact us!
Corporate Fashion
UVEX SAFETY Textiles GmbH
Robert-Schumann-Str. 33
08236 Ellefeld
Germany
Telephone: +49 (0)3745 740-0
Fax: +49 (0)3745 6109
UVEX ARBEITSSCHUTZ GMBH
Würzburger Straße 181 - 189
90766 Fürth
Germany
Telephone: +49 800 66 44 893
Fax: +49 800 66 44 894