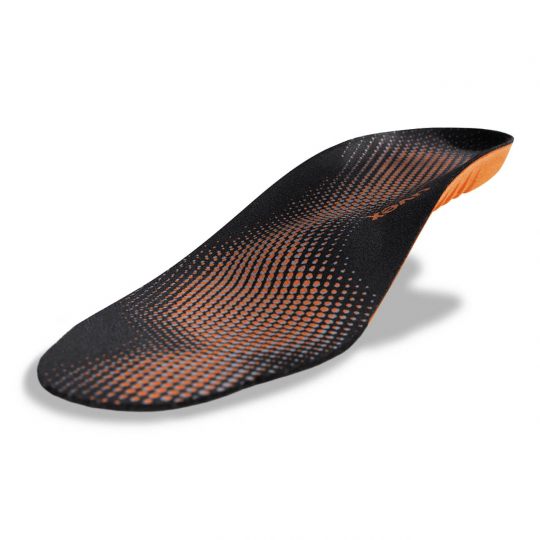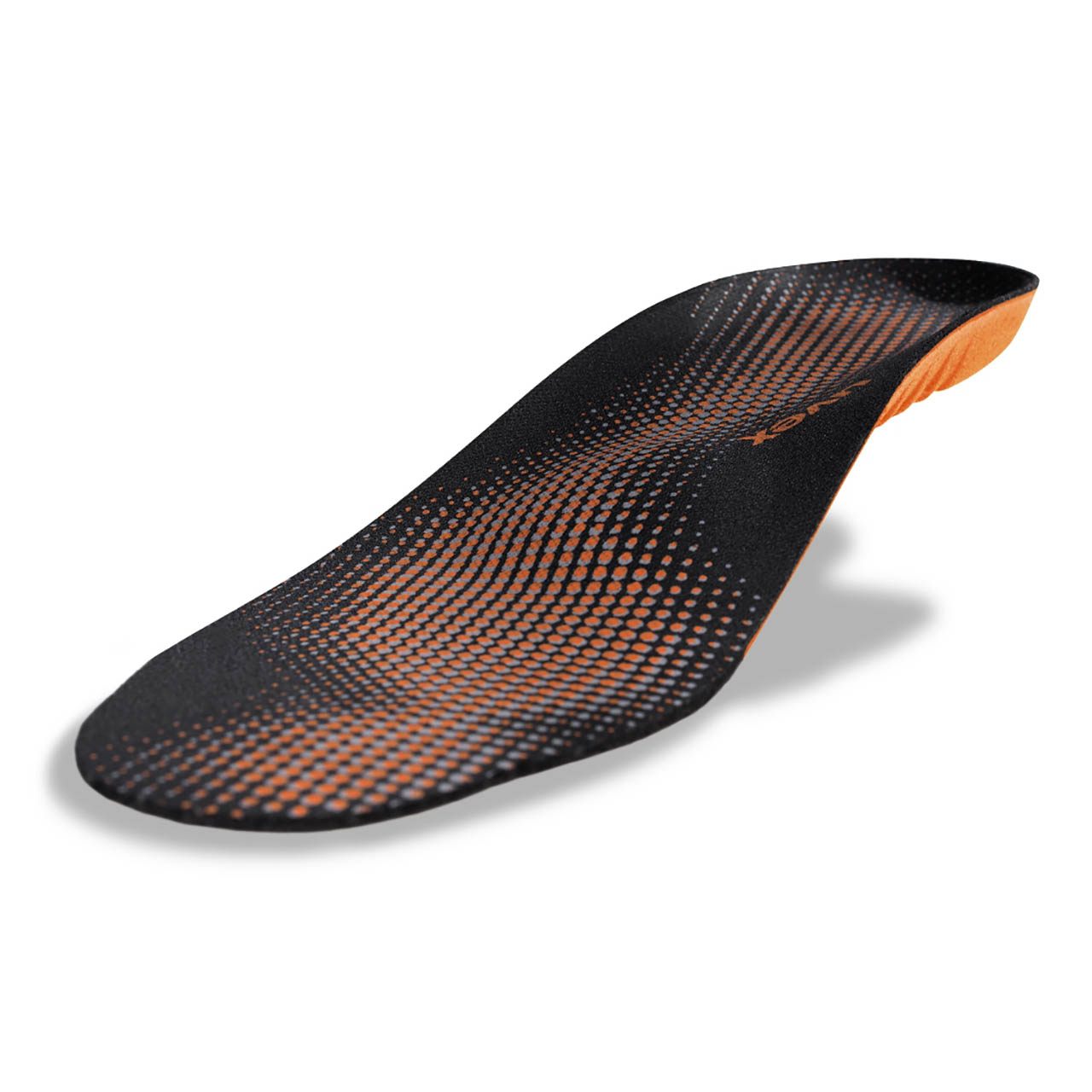 "uvex tune-up High" insoles
Article number: 95283
arch support
increased wearer comfort and reduced symptoms of fatigue
Insoles for increased wearer comfort in uvex safety shoes
The uvex tune-up insoles have been designed to enhance individual wearer comfort for different foot types. Every foot has a longitudinal and transverse arch. These arches distribute the pressure caused by our body weight and act as natural shock-absorbing elements. High or frequent stress, weakened muscles and ligaments, or congenital defects can affect the shape of the longitudinal and transverse arches. This can cause various issues such as flat feet (collapsed longitudinal arches), high insteps (pronounced longitudinal arches) or splay foot (collapsed transverse arches), which can lead to pain as a result. The tune-up insoles support the transverse arches and increase the contact area, distributing the pressure on the feet more evenly. This increases wearer comfort and reduces pain and symptoms of fatigue — all while ensuring that the protective effect of the safety shoes is not impaired.
General features
suitable for ESD models
arch support
hand-washable at 30°C
antibacterial insoles
Protection features
certified in accordance with EN ISO 20345:2011 for uvex 1, uvex 2, uvex 2 VIBRAM® and uvex 1 sport
also suitable for ESD safety shoes
antistatic insoles
does not impair the protection of the safety shoes being worn
Comfort features
breathable and moisture-absorbing insoles
shock-absorbing cushioning effect for comfort underfoot
helps reduce symptoms of fatigue
prevents pressure points
non-irritating, comfortable surface structure
Available versions:
95283: uvex 1, uvex 2, uvex 2 VIBRAM®, uvex 2 xenova
95286: uvex 1 sport
95289: uvex 1 G2
Downloads
Tip
Every foot is different, as is everyone's response to the supportive elements provided by insoles. To find the right insoles for you, it is important to try out the Low, Medium and High variants in your safety shoes. This allows you to find the correct level of comfort and support, specific to your needs.
Specifications "uvex tune-up High" insoles
| | |
| --- | --- |
| Womens/Mens | Womens, Mens |
| Colour | Orange, Black |
| Size | 35 to 52 |
| Width | 10 |
Questions about the product?
Please contact our qualified service experts, we are happy to provide further assistance.
UVEX ARBEITSSCHUTZ GMBH
Würzburger Straße 181 - 189
90766 Fürth
Germany
Telephone: +49 800 66 44 893
Fax: +49 800 66 44 894