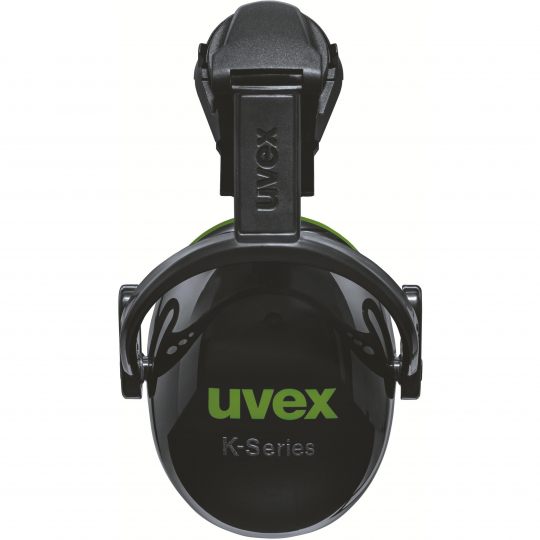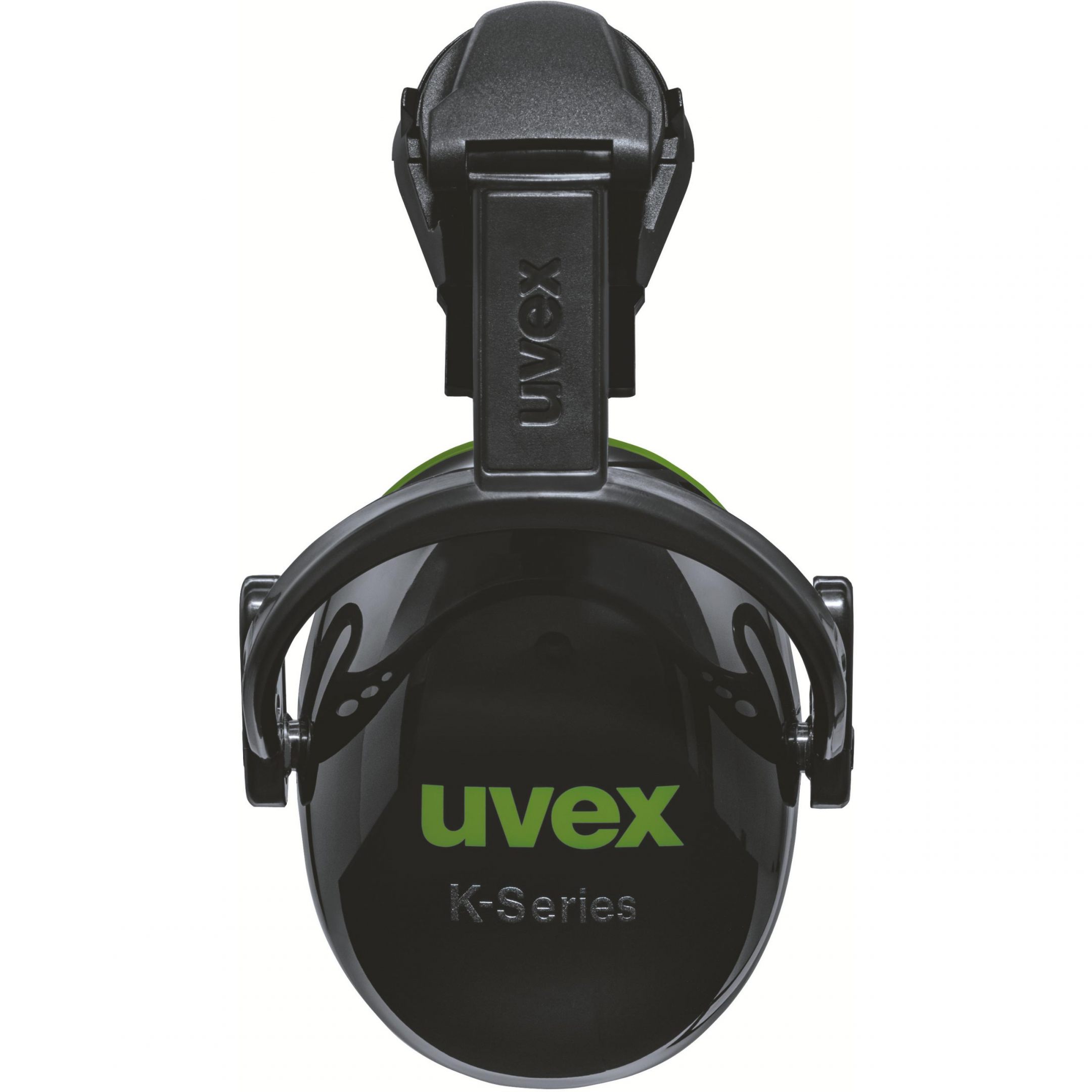 Article number: 2630210
dielectric
optimal earmuff shape provides pressure-free protection for the outer ear
uvex K10H dielectric helmet earmuffs for 30 mm Euroslot helmet connection
uvex K10H are dielectric earmuffs that can be directly attached to helmets with a 30 mm Euroslot. When used in combination with the uvex pheos E helmet, the new plastic arm ensures safety during electrical work. The length of the soft arm can be adjusted to ensure perfect positioning. The earmuffs can be quickly and easily moved into the operating, standby and resting positions with a rotate and swivel motion. The memory foam sealing pads create an excellent seal and fit around the head. If using the earmuffs in applications with high hygiene requirements, we recommend using the hygiene kit, article no. 259997. Regularly changing the sealing pads provides a secure seal and extends the service life of the earmuffs.

General features
dielectric helmet earmuffs
continuous length adjustment
sound isolation thanks to the rubber-cushioned earmuffs
operating/standby and resting positions
replaceable earmuff cushions for applications with high hygiene requirements
Cushioned sealing pads with memory foam create an excellent seal and fit around the head.
Protection features
meets standard EN 352-3
28 dB noise reduction
H: 34 dB, M: 26 dB, L: 18 dB
Comfort features
optimal earmuff shape provides pressure-free protection for the outer ear
extra-soft memory foam ear cushions ensure optimal wearer comfort, even when worn for long periods
Quickly and easily move the earmuffs into the operating, standby or resting position.
Areas of application
industry
construction sector
Downloads
Specifications uvex K10H
| | |
| --- | --- |
| Product type | earmuffs |
| Version | helmet earmuffs |
| Standards | EN 352-3 |
| Insulation value (SNR) | 28 dB |
| Colour | Green, Black |
| Size | S, M, L |
Questions about the product?
Please contact our qualified service experts, we are happy to provide further assistance.
UVEX ARBEITSSCHUTZ GMBH
Würzburger Straße 181 - 189
90766 Fürth
Germany
Telephone: +49 800 66 44 893
Fax: +49 800 66 44 894