uvex pheos S-KR safety helmet
article number: see below
comfortable, secure fit with continuous width adjustment
with chin strap
short brim for a wider field of upward vision
resistant to hot molten metal splash (EN 397 additional requirement "MM")
side Euroslot adapters for earmuffs
uvex pheos S-KR
The new, lightweight uvex pheos S-R safety helmet with pre-mounted 4-point chin strap and short brim with sporty, mountaineer design offers maximum wearer comfort thanks to the climazone ventilation and the wheel ratchet for stepless width adjustment.
General features
safety helmet with slot on the front for helmet lights
side Euroslot adapters (30 mm) for attaching earmuffs and the uvex pheos visor system
with short brim
available in: white, yellow, blue
Protection features
meets standard EN 397 and additional requirements for very low temperatures (-30 °C) and molten metal (MM) splash
4-point chin strap ensures reliable fit at all times
Comfort features
three variable air vents for maximum ventilation
conventional suspension harness for comfortable adjustable fit
six-point textile band attachment ensures optimal fit and comfort
available variants:
9772034: white
9772134: yellow
9772534: blue
If you want to attach earmuffs but no visors, please use one of the following:
Earmuffs: uvex pheos K1H (2600201)
Earmuffs: uvex pheos K2H (2600202)
For using visors (alone or in combination with earmuffs), please refer to this table: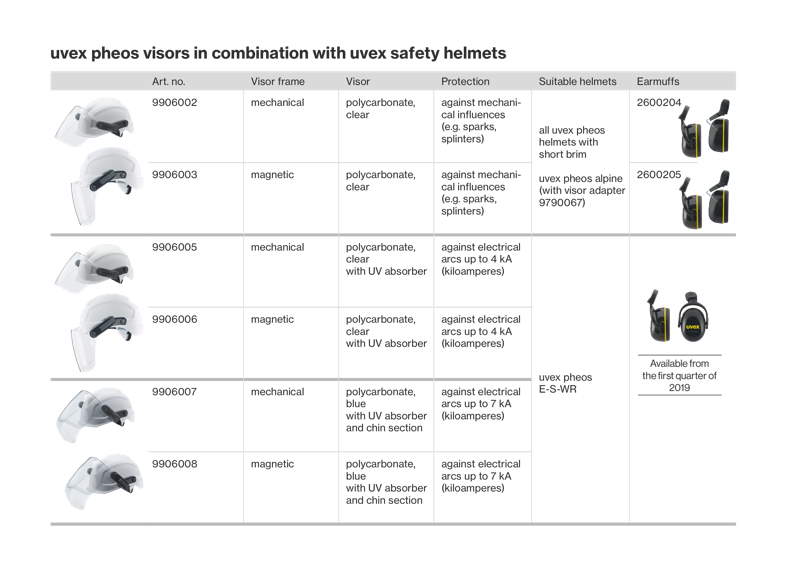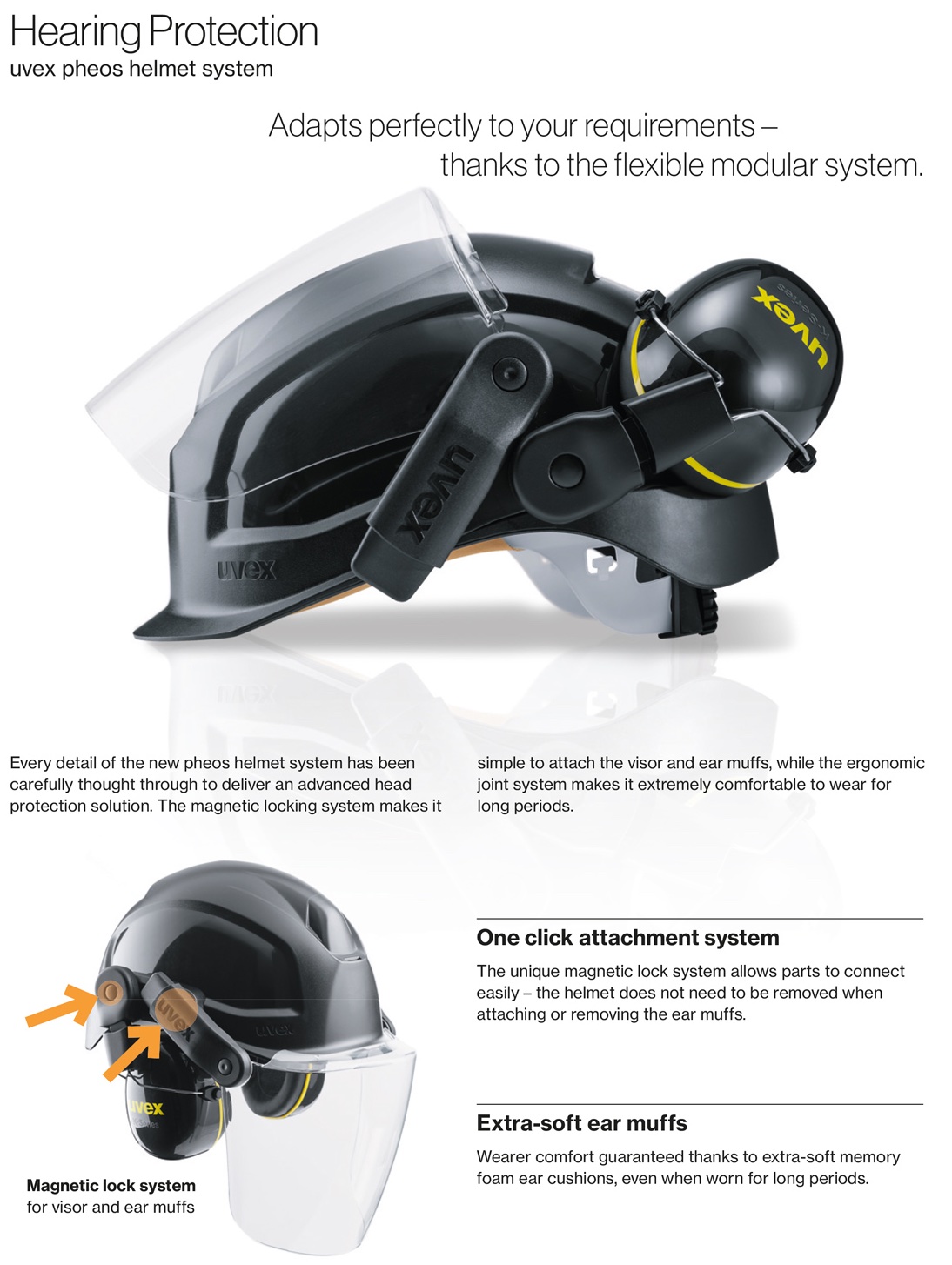 Specifications uvex pheos S-KR safety helmet (9772034)
| | |
| --- | --- |
| Product type | safety helmet |
| Version | with chin strap, with short brim |
| Standards | EN 397 |
| Additional requirement (EN 397) | -30 °C, MM (Molten Metal) |
| Colour | white |
| Size | 52 to 61 cm |
Purchase product
Interested in this product? Then click here to display it in our online shop:
Questions about the product?
Please contact our qualified service experts, we are happy to provide further assistance.
UVEX ARBEITSSCHUTZ GMBH
Würzburger Straße 181 - 189
90766 Fürth
Germany
Telephone: +49 800 66 44 893
Fax: +49 800 66 44 894