Cool and breathable: uvex climazone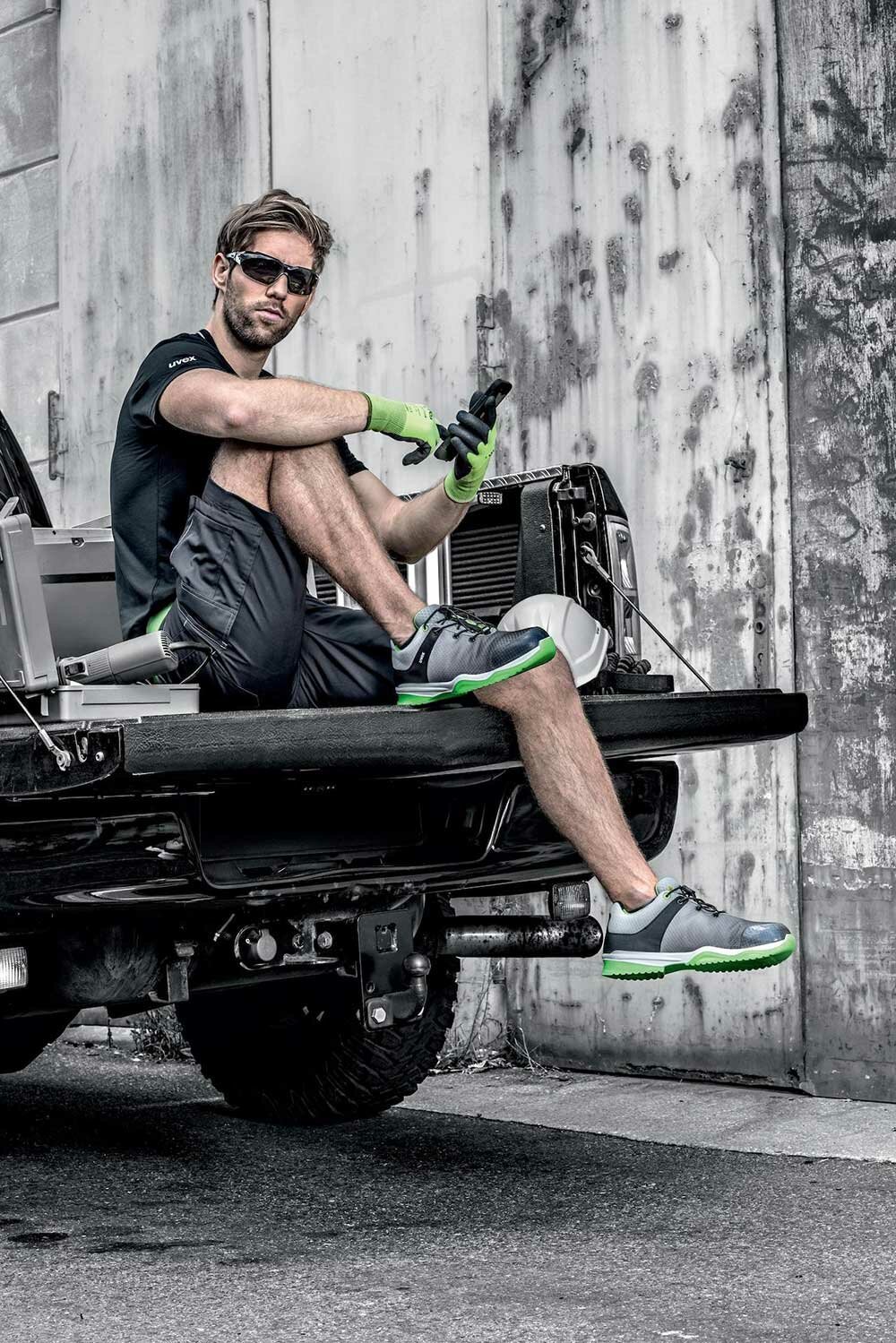 Regulations and standards for summer and sunshine
Sunshine is the first thing we think of when we think about the summer — a pair of sunglasses is most welcome on cloudless days. The tinted lenses take the strain off the eyes even when the sun is at its strongest. The requirements for industrial eye protection with sunglare filters are set out in the DIN standard EN 172.
It is UV protection, however, that plays a far greater role in protecting long-term eye health when working outside for extended periods: The relevant requirements for this can be found in the DIN standard EN 170 on personal eye protection. All uvex spectacles with polycarbonate lenses offer UV 400 protection, meaning that they satisfy extremely stringent protection criteria.
You can also find out more about UV protection in sunglasses in our expert blog.