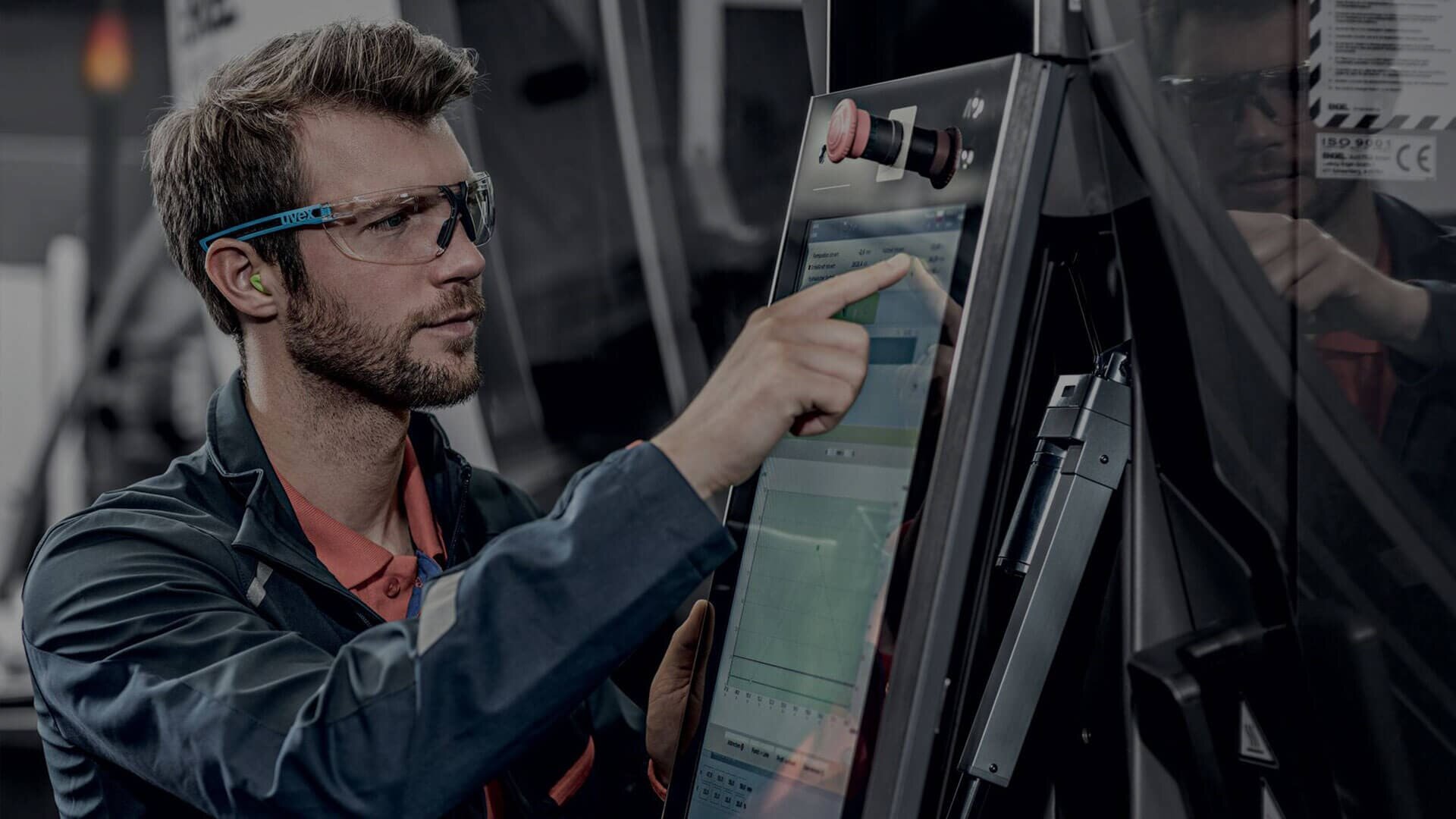 protecting people
uvex occupational safety equipment for production applications
The automotive industry is known worldwide for the perfect interaction between vehicle manufacturers and their suppliers. Optimised dispatch routes and just-in-time delivery enable a smooth production process – from the smallest screw to the finished vehicle.
In these production steps, many applications are similar to one another in terms of movements and hazards for employees in different companies. However, there are significant differences in the use of occupational protective equipment for individual workspaces, which we consider in detail when designing our products, allowing us to offer wearers the optimum solution for their protection.
Product concepts made by uvex
Full range of PPE to equip workers from head to toe
Corporate design solutions (workwear/spectacles/shoes etc.)
Innovative products
Compatible product systems
uvex is an experienced partner in the automotive industry
We have years of experience as a premium partner in the automotive sector
Direct support from our research and development department (future projects/joint developments)
Laboratory support (Chemical Expert System – CES)
Technical on-site support (e.g. workplace inspections)
"In choosing uvex, we have been able to count on a very reliable and innovative partner for decades now. The flexibility of the staff and high availability of the products set the company apart. The price-to-life-cycle ratio has stood up to every competing product so far."
Stefan Gandelau (Occupational safety), Ford Werke GmbH
Arrange a consultation with our uvex automotive experts
Are you interested in our uvex automotive equipment and would like to discuss questions and possible conditions? Our uvex automotive experts will be happy to help. Submit a request via our online contact form and we will send you more information.
Education and training on PPE and occupational safety at the uvex academy
With uvex, you can keep your occupational safety expertise up to date and collect VDSI (German Association for Safety, Health and Environmental Protection at Work) or VÖSI (Association of Austrian Safety Engineers) points. Take advantage of our individual seminars or arrange exclusive company seminars – at our headquarters in Fürth, Germany or at your own business site.